95

Carpooling Network

Allison Deffes
As the cost of owning and maintaining a vehicle increases each year, college students are turning to ride-sharing groups, carpooling, or public transportation to travel to and from campuses. However, small towns, such as Pikeville, Kentucky, do not offer public transportation to their residents or college students. Although the University of Pikeville offers shuttle service to airports and a once-a-week shuttle to Wal-Mart for their students, transportation for students who are without their own vehicle are left searching for ways to travel around town. As a student who lives 13 hours from home and does not own a vehicle, I have been relying on others to help me travel from point A to point B. As a result, I decided to propose an idea that would help University of Pikeville and their students who are without transportation while on campus. The proposal: to help students who have trouble with transportation by finding assistance through fellow students via a social networking ride-sharing platform.
Created and designed by the university and only accessible to students, students would be able to access a communication platform to network with other students for transportation assistance based on the needs and interest with students who have transportation. For example, a shuttle runs from the University to Wal-Mart on Mondays. Many students who are athletes who do not drive or students who work and have no transportation have issues when the shuttle runs. Therefore, a fellow student who is going to Wal-Mart can pilot another fellow student, with the possibility of getting a free meal or money.
As part of this proposal, I elected to survey students, primarily focusing on residential students, to assess their opinions and thoughts regarding a possible campus ride-sharing program. The first question asked, "What form of transportation do you use?"
Of the residents that responded, with 100%, senior residential students have their own vehicles, while 67%of new freshman and 61% of sophomores drive their own vehicles. However, 38% Juniors and 31% of New Freshman walk. The second question asked, "When you need to travel throughout Pikeville, which mode of transportation are you most likely take?"
With no surprises coming from the seniors' which correlates back to the first question, mostly all residential students drive their own vehicle to travel around town followed by most students riding with someone else. However, only 19% of freshmen's do not travel around town because they do not have their own vehicle. The third question asked, have you ever used any of the following services to travel, with choices of Lyft, Uber or Ride Sharing Service.
The results indicate everyone who responded to the survey have used either of the choice provide, most leaning towards Uber. However, the consistent percentage of freshmen with no transportation who do not travel around town due to lack of transportation is evenly distributed across once of the choices listed above. Geared to the number of times a residential student travels to stores in Pikeville, the fourth question, "how often do you need to travel to the supermarket, drug store, or other stores for personal or school items?"
Astonishingly, 94% of freshman make a trip to the supermarket, drug store, or other others for personal or school items a couple of times per week with 14% of "Other Freshman" making a daily trip. This could indicate a range of factors, the most prevalent, first time living on their own and navigating the lifestyle of a first-year college student. To create a social networking ride-sharing program, the fifth question, "what social media platform do you use the most" as this will be the main platform the ride-sharing program would work. Surprisingly, among residential students, Snapchat is preferred over Facebook, Instagram, and Twitter.
The final question asked, "How likely would you use a ride sharing social media networking platform to travel around town" concluded the survey. Among the residential students, 29% of residents would "very likely" or "somewhat likely" to use a ride-sharing social network platform with another 10% "neither likely nor unlikely". An interesting result is that seniors, who answered at 100% in having their own vehicle, responded at 40% to be likely to use a rideshare program.
In conclusion, a review of the survey results leads to several informative facts in favor of a ride-sharing program at the University of Pikeville. Currently, 34% of the students surveyed have used a ride-sharing program in the past and 62% visit an off-campus store or business at least once or more per week. Even though 68% of those surveyed own their own vehicle, 39% would consider using a ride-sharing program including 46% of seniors who have their own vehicles available on campus. Would a campus ride-sharing program be beneficial for the University of Pikeville? Yes, based on the survey results presented, the ride-sharing program would be beneficial for all students. Utilizing Canvas or Microsoft Outlook students would be able to safely request a ride or plan an upcoming outing with other students on campus. Another suggestion would be utilizing various college ride-sharing apps by integrating with the school's social networking and communication platforms. As Snap Chat is the overwhelming social media platform, used by 54% of the surveyed students, the IT Department could monitor and support the program. As a payment to the student drivers of the program, the university could offer Bear Bucks, based on the number of rides per month. Furthermore, the university will not need to provide a vehicle or drivers for this program and the participants are completely voluntary on both the drivers and passengers, the university will not incur any liability or financial risks. This program can only increase the desirability of the university to prospective students from outside the region. The ride-sharing program would benefit residents by conserving fuel and building relationships with other students.
Sources:
Deffes, Allison. Social Networking Ride-Sharing Program. Survey. Pikeville: University of Pikeville, 2019.
Attribution:  Kyle Taylor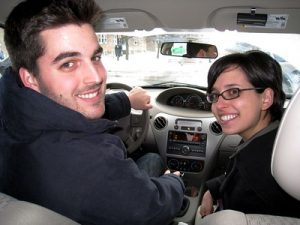 Modification: None
Downloaded: December 20, 2019
Used under a CC-BY 2.0 license.
Source: https://www.flickr.com/photos/kyletaylor/2329053361
Attribution: Google Maps
Modification:  None
Downloaded:  December 1, 2019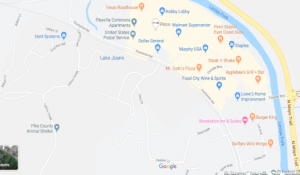 Maps, Google. Google Mpas. 1 December 2019
<https://www.google.com/maps/place/Pikeville,+KY
Attribution: University of Pikeville, Twitter
Modification: None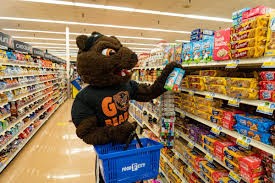 Downloaded:  December 1, 2019
University of Pikeville. "Pikey on Twitter."
Pikeville: University of Pikeville.