128

Your Home Away From Home

Chad Kelley; Alyssa Rose; and Irish Hawkins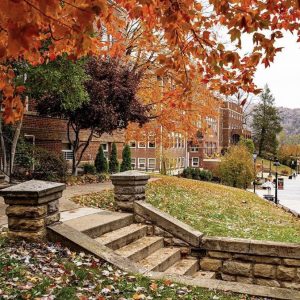 What Dorms are Available to First Year Students? 
Condit Hall- Condit Hall is home to roughly 70 female first-year residents, four Resident Assistants and one University of Pikeville Professional Staff member.
Derriana Hall- Derriana Hall is home to roughly 74 female residents and three Resident Assistants.
Wickham Hall- Wickham Hall is home to roughly 142 male first-year residents and six Resident Assistants.
Gillespie Hall- Gillespie Hall serves as Honors Housing at UPIKE and is home to 19 first-year students, one Resident Assistant and one faculty in residence.
What is Unique about UPIKE? 
Upike showcases a number of unique characteristics. Including, the mascot (Pikey), the moderate size classes, and friendly faces you interact with everyday. The university's small population also allows you to build a strong relationship with your professors. This is very nice considering that most colleges do not allow you to enrich in such close interaction.
One of the coolest things that happens at UPike is What's Up Wednesday! What's Up Wednesday is an event that is put on and allows UPIKE students to come together for great tasting food and fun activities. This gives students the opportunity to make friends and memories.
What is a Typical Day at UPIKE Like? 
You wake up to the sound of your alarm that you've already snoozed 10+ times.
You get ready and rush to your 8:00 AM class.
If you have time before or after that class, you may want to stop by the City View Cafe for breakfast.
After that you will continue the rest of your day with classes and possibly work if you have a job.
After your classes are done, you may eat dinner or go to the library and study.
If you have any free time, you could hang with friends, watch Disney, or take a nap.
What are Extracurriculars Offered at UPIKE? 
Baseball
Basketball
Bowling
Cross-Country
Football
Golf
Soccer
Tennis
Track & Field
Softball Volleyball
Archery
Cheer
Dance
E-Sports
How's the atmosphere within these activities?
All the teams and organizations here at UPIKE will really make you feel like they are your second family .The coaches and directors here with gladly take you under their wing and really give the caring love and support a true teammate/director should give you.
Along with sports, the band, choir, and theatre programs are great as well. They allow students to express their talents on and off the stage.
How's the Food? 
The City View Cafe serves a variety of food for breakfast, lunch, and dinner.
For breakfast, you can find your typical breakfast foods, such as eggs, bacon, sausage, biscuits, gravy, etc, as well as muffins, pastries, fruit, or you can make your own bowl of cereal or waffles.
For lunch you can get pizza, salad, a custom made sandwich, and they make different lunch foods every day.
For dinner, you can get some salad, slices of pizza, sandwiches made to your order, and they also make a new homemade meal each day.
What do you do on Weekends?
Depending on how far away your home is from Upike, you can either go home, or stay at the college.
If you go home for the weekends, then you can just easily keep up with your friends and families easier, because you can see them very often.
If you decide to stay at Upike over the weekends, or you are unable to go home, don't worry; you are not the only one. Plenty of college students stay in their dorms on weekends, rather than make a long drive to their home.
If you decide to leave your dorm and go do something fun, you can go watch a movie at the Riverfill 10 movie theatre within walking distance of the campus. You can go bowling at Classic Lanes, just a few miles away, or you can call up some friends who also stayed on campus, and hang out on campus and have a good time together. These are just a few options open to the students of University of Pikeville.
Are there Good Places to Study on Campus?
If you, like me and most of my friends, are unable to optimize study time in your dorm room, whether by a loud roommate or you feel inclined to pay attention your tv or other electronics, you can easily find good places to study away from your dorm.
You can often use unoccupied classrooms in Armington building.
The 2nd floor of Admin is where the Student Success Learning Labs are located which are great places to study as well.
You can also go to the Allara Library to study on any of the floors.

On the ground floor, you can quickly type a paper, and print it out for free! That is also where the main desk is so you can ask for help with finding any books you want or need.
The basement floor has a few tutoring classrooms, as well as a main room so you, or a group, can study in an open area. The basement also has small individual study rooms so you can be completed isolated from noise around you.
The second and third floors have the same layout basically. On these floors, you can find the library's books, as well study rooms! You can also study in the main room, as they have an array of tables spaced out enough for groups to not feel crowded.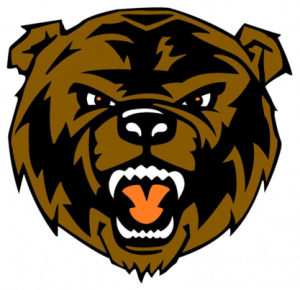 Tips for Surviving the First Year
Talk and interact with other People.
Have an Open Mind
Stay Connected With People You Meet.
Don't Lock Yourself in Your Dorm.
Get Involved on Campus.
Take Advantage of Free Food.
Use a Calendar or Planner.
Try and go to as many campus activities as you can
Do NOT procrastinate.
Hawkins, Irish "Are there good places to study on campus?" Hawkins, Irish "How's the food?"
Hawkins, Irish "What do you do on the weekends?" Kelley, Chad "What is unique about UPIKE?"
Rose, Alyssa "What Dorms are available to students?" Rose, Alyssa "What's a typical day like?"
Rose, Alyssa and Kelley, Chad "What are the Extracurriculars offered at UPIKE?" Rose, Alyssa "Tips for surviving your first year of college"